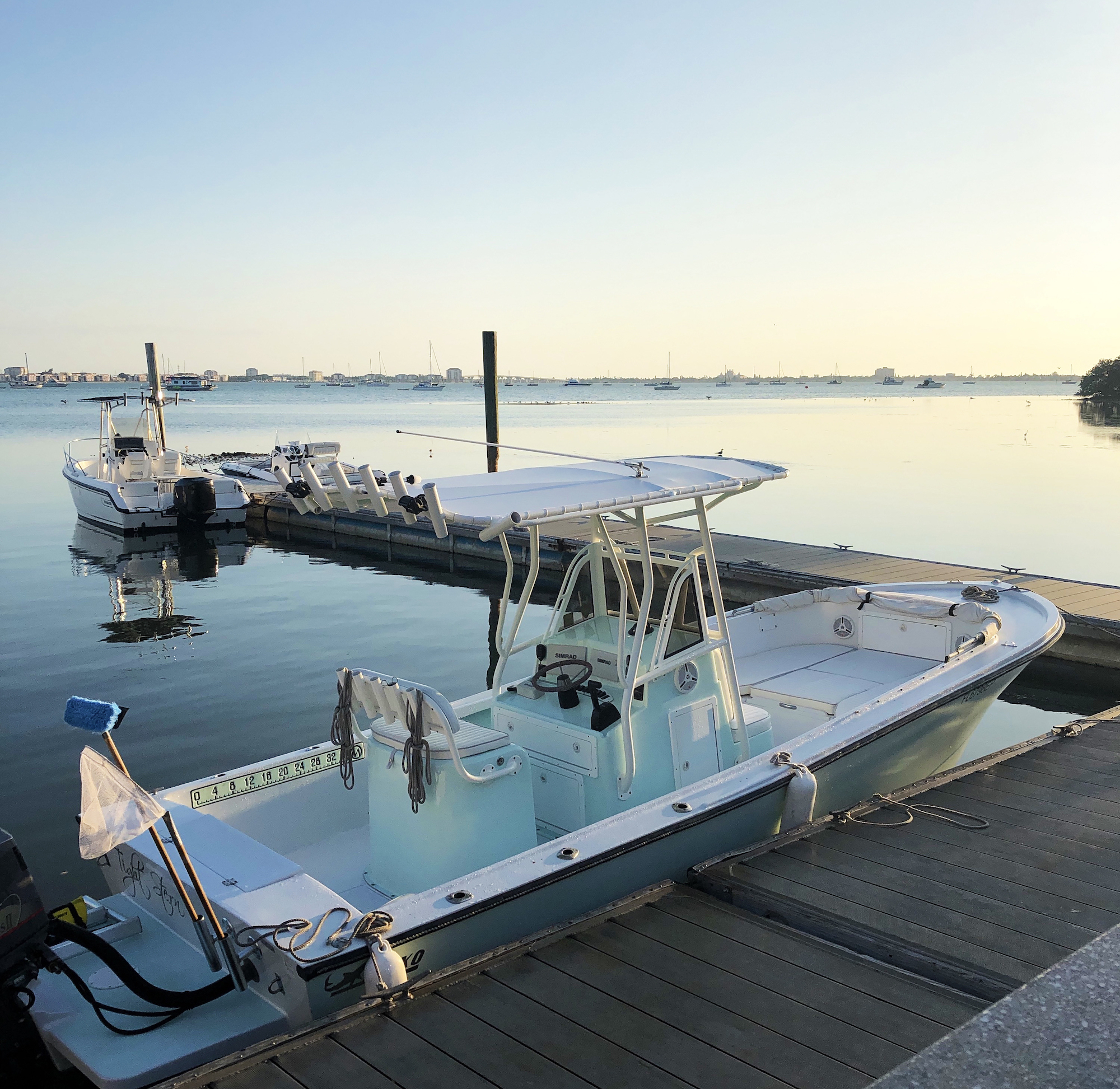 "The sea, once it casts it spell, holds one in its net of wonder forever." -Jacques Cousteau
Boating is one of the most popular activities to do here in the state of Florida. Our crystal clear, blue waters and an average 248 days of sunshine, here in St. Petersburg, make boating here a dream!
You truly have not experienced Florida the way it is meant to be until you have experienced a trip out in the Gulf of Mexico or Tampa Bay.
Choose one adventure or many adventures.
Cruise away to a private island and let Captain Ty steer your day the way you want it. Captain Ty, the owner of Saltwater Charter Group, will lead your personalized experience on his 24′ Coast Guard inspected, family-friendly, Mako watercraft.
Along the way to a secluded island, Captain Ty will ensure that you will see a handful of dolphins, manatee, stingrays, sea turtles, and various types of fish… sometimes even manatee sightings!
Once at the sandbar island, you will have the opportunity to roam around, have a picnic, relax, sunbathe, or walk about to see various sea birds and collect so many sand dollars that you will have to stop at the bank on the way home to make a deposit! It truly is a sheller's paradise!
Once we depart from the island, we will cruise along seeing luxury waterfront homes, caping off our relaxing day on the water.
Pricing