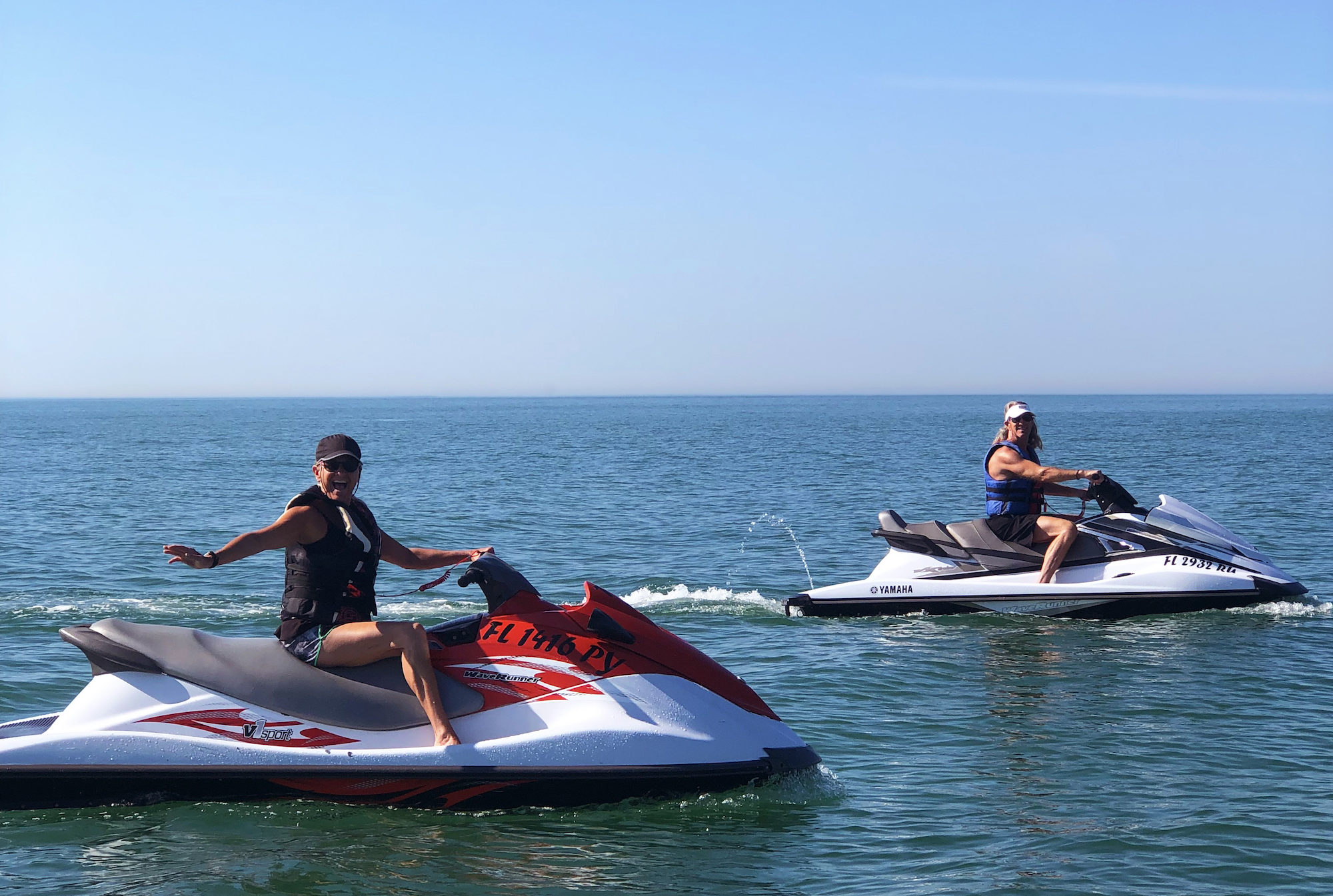 The saying goes "Money can't buy you happiness," however, we have yet to see somebody cruising around on a jet ski with a frown on their face. Out of all the activities that the Saltwater Charter Group has to offer, jet skiing is the most heart-pumping and exhilarating! Age ranges anywhere from 14 to 90 years old, 35+ pound children can ride.
We are partnered up with Woody's Watersports jet ski rentals. These guys are one of the longest running, most reputable jet ski rental companies in Florida. They are complete pros and have jet ski rentals down to a science. The location that the jet ski company operates out of, John's Pass, is a gem all on its own!
What to Expect
People born before 1988 are required to pass a temporary Florida boaters test that can either be done on site the day of the rental, or it can be done prior to the rental online using this link at FWC's website.
Free Parking on a first-come, first-serve basis
Everything included: fuel, life vest, sunscreen, wetsuits, and watches for keeping track of time
Ask about 1.5 and 2 hour rentals 
Pricing