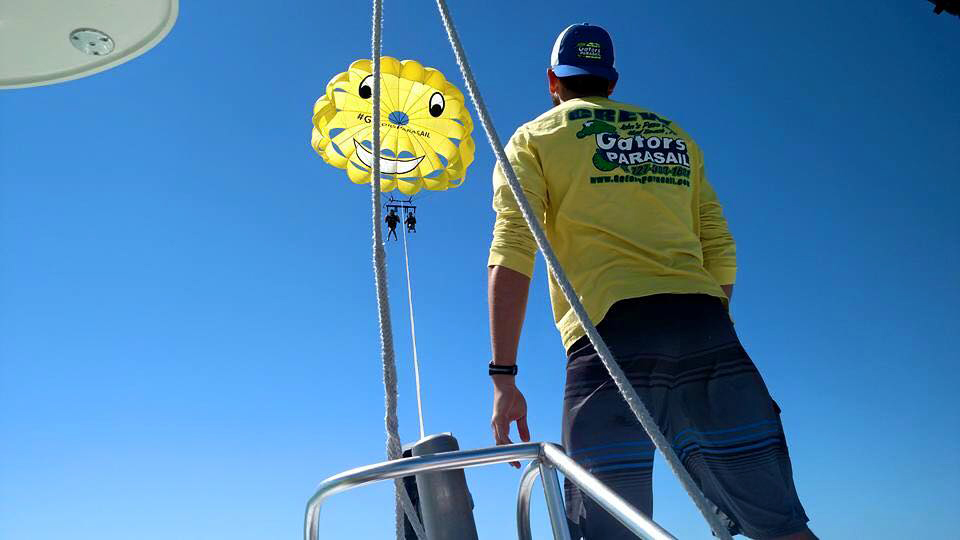 "The moment you doubt whether you can fly, you cease to be able to do it." -Peter Pan
Flying high above the Gulf of Mexico can be, for some people, one of the most peaceful experiences! It can certainly be the highlight of one's trip. If flying like Peter Pan isn't your thing, it's always possible for you to be the "paparazzi" on board the boat. It can be a blast for everyone!
With three 12-passenger U.S. Coast Guard inspected parasailing boats, Gators Parasail can handle your large family function or company event. The larger inspected parasailing boats provide a ride that is safer, dryer, and more comfortable than you'd experience on the smaller, uninspected 6-passenger boats. All of our captains are US Coast Guard licensed, and the experienced crew is full trained.
Call (727) 393-1881 for additional information.